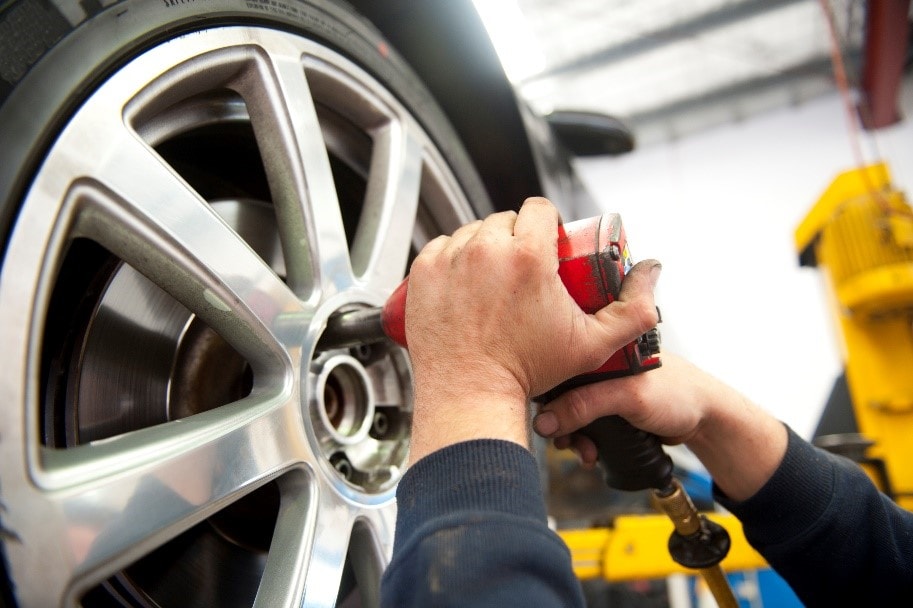 Spring is the perfect time for vehicle maintenance. Now that winter is winding down, millions of Americans will take to the roads to enjoy the warmer weather. Here are 6 simple tips to make sure your vehicle is ready for the upcoming travel season.

1.Check Air Pressure and Rotate Tires
It is recommended to rotate tires every 5,000 miles to keep tread wear even. Rotation and keeping proper air pressure in your tires give you a smoother safer ride. Warm temperatures increase tire pressure so you should ensure the pressure is at the perfect point for your vehicle. The wrong pressure can wear out your tires inappropriately and reduce your gas mileage.
2.Inspect your Brakes
Brakes take on a bigger role during wintertime and must be checked to make sure they've survived. Pay heed to brake noises such as chatter, grinding, or squeals that may indicate you need a brake job. Even if your brakes aren't making any typical noises, it's always a good idea to get your vehicle inspected and determine the amount of wear on the pads and discs. You should check the entire brake system including lines, hoses, parking brake, and brake fluid.
3.Replace Windshield Wipers
Winters can be quite severe on rubber compounds and you will need wiper blades for springtime showers. The wiper blades are assailed with slush which carries corrosive salt with it used to melt road ice. Early spring is an ideal time to check and replace worn wiper blades. Also, examine your windshield fluid as there's a possibility winter's dirt has exhausted the reservoir. It's always good to keep plenty of washer solvent to combat summer's dust and insects.
4.Change Oil and Fluid Checks
If your last oil change was before winter then spring is the right time to change it again. Make sure your brake, power steering, and transmission fluids, windshield washer solvent, engine oil, and coolant are all at optimal capacity. Warmer weather puts greater demands on your engine and it is recommended changing to a heavyweight oil to help the engine perform more efficiently. You should change your car's oil every 3,000 to 5,000 miles.
5.Check Air Filter
Your air filter should be inspected, cleaned and serviced yearly or you should follow the recommendations on your vehicle's owner manual. It's incredibly important to make sure that the engine air filter is installed properly and is clean otherwise it causes the engine to work harder than it really needs to. A clogged air filter reduces gas mileage by up to 10%.
6.Check Your Vehicle's Suspension and Alignment
Driving over cracks and deep potholes can compromise the car's alignment and suspension. An alignment usually costs $25 to $40. Spring is a good time to check your suspension and wheel alignment to ensure a smooth, safe ride.  Don't want to do this all yourself? Bring your Chrysler, Dodge, and Jeep vehicles at Gillie Hyde CDJR and let us do it for you! Our technicians proudly serve customers from Franklin KY, Bowling Green, KY and beyond.